Egypt is home of one of the most ancient civilizations in the world and also a popular tourist destination as a large number of visitors from all over the world are visiting the country to see the ancient monuments and also enjoy the pleasant weather. The country has a long coastline bordering the Mediterranean sea and the Red Sea, and its proximity to Europe makes it an inexpensive and affordable tourist destination for holidayers from Europe, especially those wish to escape the harsh winters. Port Ghalib is one of the newly developed townships in Egypt which combines the latest in technology and amenities, with the best of Arabic culture, making it popular with tourists as well as those who wish to relocate
Port Ghalib was designed to appeal to the luxury tourist and incorporates the latest facilities combining greenery with entertainment and relaxation facilities. It has a marina which allows tourists from all over the world to reach the town by sea and drop anchor. Visitors can get a glimpse of the rich flora and fauna of the Red Sea while diving. Camels can be used to traverse the desert in the vicinity of the port town. Marsa Alam International Airport and Hurghada airport are also popular with tourists who wish to fly into the city. Luxor which is famous for its ancient monuments is 230 km from Port Ghalib and can be reached using different modes of transport. There a number of luxury 5 star resorts in the Port Ghalib like the Palace Port Ghalib, Siva Port Ghalib, Port Ghalib Resort.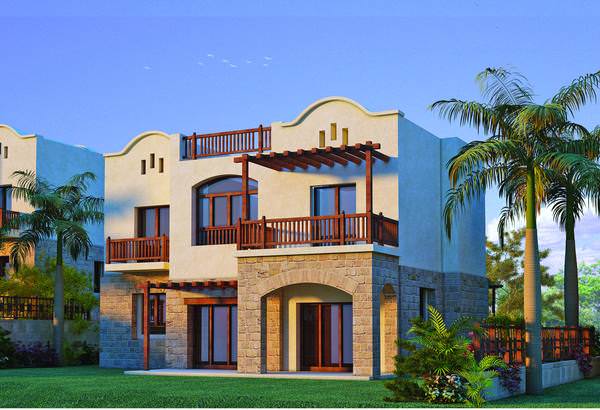 However, staying for a long period of time in a resort can be expensive and privacy is limited, so those wish to relocate to Port Ghalib or spend winter or a few months every year in the port town will find it more economical to invest in their own house or apartment in Port Ghalib. There are a number of projects which are specially designed for those who wish to reside in Port Ghalib . The Marina residence with apartments and studios, combines Arabic design with the latest amenities like a swimming pool, and offers a choice of multiple views like swimming pool, canal or marina. The Tower Village is designed for the budget buyer and has a lot of greenery and places to interact with neighbours.Wadi Ghalib's homes have domes and include the nubian style of design. Those interested in purchasing Hurghada real estate can also consider the residential projects at Port Ghalib which is in the vicinity of Hurghada before taking a decision.